Wat is RLC?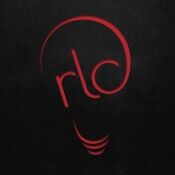 Red Light Center (vaak afgekort als RLC) is een virtuele wereld voor volwassenen, waar je je avatar kan aanmaken, naar feestjes gaan, nieuwe mensen kan ontmoeten en er zelfs cyberseks mee kan hebben.
De slogan van Red Light Center 'Expand your fantasy' is perfect gekozen: zodra je avatar klaar is, word je losgelaten in een virtual playground die specifiek ontworpen is om je je wildste seksuele fantasieën te laten beleven.
De wereld van Red Light Center komt tot leven met de virtuele nightclubs, bars, bordelen, winkels, bioscopen en hotels. Er is altijd wel ergens een thema-feestje aan de gang, waardoor de community levendig aanvoelt.
Sinds de creatie in 2006 is RLC de grootste online community voor volwassenen, met meer dan vier miljoen actieve gebruikers. Je kan interacties hebben met all deze mensen in wat het best beschreven kan worden als een open world, 3D sociaal netwerk.
Hoe heb je fun in de Red Light Center game?
Er zijn veel verschillende manieren om de virtuele wereld van RLC te beleven. Veel gebruikers kiezen ervoor om het te gebruiken als een virtuele ervaring waar ze nieuwe mensen kunnen ontmoeten om samen seksueel mee te experimenteren.
Zodra je iemand ontmoet waar je verder mee wil gaan, kan je je samen terugtrekken naar een privé zone, waar je in privé kan chatten of voice-chatten terwijl je geniet van de vele seksuele interacties met je partner.
Er zijn echter nog veel meer manieren om je RLC ervaring te verdiepen en te verrijken! Met Rays, de virtuele munteenheid van RLC, kan je eender welke virtuele diensten en goederen aankopen in het spel, inclusief gogo dansers, prostitués of je eigen appartement of villa.
Er zijn veel manieren om Rays te verdienen in het spel: je kan een clubuitbater worden, een interior decorator, kleding ontwerpen, of je kan in de virtuele prostitutie gaan. Er zijn tal van andere activiteiten die je kan verkennen in Red Light Center, en tal van mogelijkheden om je virtuele leven vorm te geven.
Maar neem ons woord er niet voor: waarom maak je geen gratis profiel aan, zo kan je het zelf uittesten!
Waarom VIP worden?
Iedereen kan een gratis account aanmaken om te ontdekken wat RLC te bieden heeft. Zodra je er klaar voor bent, heb je de optie om te upgraden naar een VIP account. Dit geeft je de mogelijkheid om nieuwe regio's, activiteiten en seksuele animaties te ontdekken.
VIP leden krijgen toegang tot gevorderde avatar creatie opties, alsook de mogelijkheid om seks te hebben met andere RLC gebruikers. Daarnaast krijg je ook je eigen privé-appartement, dat je ook volledig naar je eigen wensen kan aanpassen. VIP worden kost zo'n €18 or 375 Rays per maand.
Genoeg gepraat, hoe kan ik eraan beginnen?
Klaar om de spannende wereld van RLC te betreden? Je kan gratis een account aanmaken via de volgende link:

Zodra je je gratis profiel aangemaakt hebt, hoef je enkel nog RLC te downloaden met de Curio installer en de installatie stappen volgen. Voor een meer gedetailleerde uitleg kan je terecht bij onze startersgids!